About Us
Twin Oaks Feed & Supply is a retail store for feed, tack, hay, animal health, pet supplies and many other products located in Willow Springs North Carolina.

Twin Oaks Feed & Supply opened for business in February 1994. It is family owned and operated. In 2001 we expanded and built a warehouse to be able to carry more volume and variety of feed products.

It is our mission to be an asset to our community by providing quality feed and supplies for all animals. We aim to provide excellent customer service and education for our customers.

We hope that you will stop by and see what we have to offer. We would love to be your one stop shop for all of your animal needs.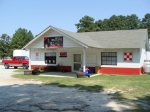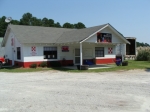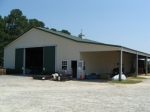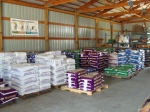 Our Services
Here at Twin Oaks, we stock quality Purina feed, hay, and shavings. Our knowledgeable staff is well versed in the latest nutritional information and ready to help you choose the ideal diet and supplies for your animals.
We offer a wide variety of forages including Coastal, Timothy, Alfalfa, Orchard/Alfalfa, and occasionally other types throughout the year. Additionally, we carry hay extenders, chopped and bagged forages, as well as hay in cubes and pellets.